Blog | May 31, 2016
GAVY- Gannon Ashtanga Vinyasa Yoga Teacher Training Graduates
One word sums up Michael´s Teacher Training course: BHAKTI!!
I meet and practiced with Michael the first time in Sao Paulo and his adjustments were registered in my body (and soul). Michael has magic hands. With love he takes you to new places that you have never been before. Michael's training was a deep dive into adjustment techniques. He shared with us the best way to work in each posture of primary series, teaching how to work with all levels of students and specially concerned in how to work with people in the safest way. His techniques had also great impact in my personal practice. I really knock down many walls of my practice!!!
Michaels is one of the few teachers around the world who is really connected to the pure, traditional Ashtanga method. This training is great for those who really want to get in touch with this purity. Once you get in touch with the real system, in the way Michael teaches, your practice, your teachings, your life is changed…this is really powerful and complete.
The training was one month of opening the heart and learning how to have devotion for my practice, for my life, for people and for the city. Michael's immense heart and energy infected us all!!! Michael rocks!!! I finally learned that Ashtanga Vinyasa Yoga is a method to achieve BHAKTI and develop love. Thank you very much Michael and I hope to see you soon again and again…
– Guilerme Nascamiento, Brazil
GAVY 200 Class of 2004, Mexico City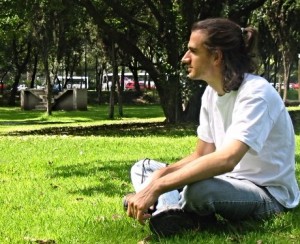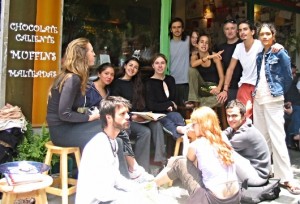 What is Ashtanga?
Ashtanga means 'eight limbs' and is described by the great Indian sage Patanjali in the Yoga Sutras, written 2,300 years ago, as the 8-step path to true yoga (union of body, mind & soul).The third step, ASANA (postures), is the foundation that purifies body and mind.Sri Krishna Pattabhi Jois in Mysore
By practicing correct Vinyasa (breathing movement system), the body produces an intense internal heat and purifying sweat that detoxifies muscles and organs. The result is improved circulation, a light and strong body and a calm mind.
The powerful results have inspired Ashtanga communities to grow in most major cities as well as small cities around the world.  Media attention has helped through endorsements from practitioners like Madonna, Sting, Gwyneth Paltrow and Willem DaFoe.