Teacher Apprenticeships
Since
2002
Yoga can be practiced by EVERYBODY.
Therefore we must learn to teach it to ANYBODY!
– Michael Gannon
Check the Schedule page for currently scheduled GAVY Teacher Apprenticeships.
Next Training: August 14- September 5, 2020 — Playa del Carmen, Mexico
GAVY 200 Foundation Certification: Gannon Ashtanga Vinyasa Yoga Teacher Apprenticeship
(200 hours)
Become a Registered Yoga Teacher at the 200-hour level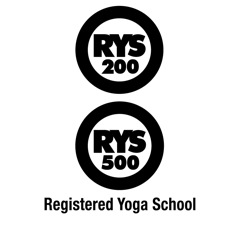 The GAVY 200 Foundation Certification is foundational training for serious practitioners and aspiring teachers, based o­n the traditional form of Ashtanga Vinyasa Yoga. The way that GAVY founder, Michael Gannon, learned it during 10 years of visits to India, training with the living Guru, Sri. K. Pattabhi Jois. BUT, we take a giant step forward, making this system digestible for the western mind. This GAVY 200 Teacher Apprenticeship foundation program has graduated over 250 teachers from 30 countries to teach yoga.
At GAVY we know that time o­n the mat is what develops a foundation to effectively share the magic of yoga. And the Ashtanga Vinyasa system is the ideal tool to start developing this deep practical experience. GAVY demonstrates how this is the original Vinyasa system that the yoga world has used to derive so many now popular flowing styles of yoga.
We use this pure, ancient and proven system to nurture the practice skills necessary to then develop teaching skills. It is being grounded in this structured system first, that allows Apprentices to then find their creative teacher inside as they grow toward becoming a yoga teacher.
GAVY 200 – Foundation Certification
The GAVY 200 Foundation Certification  is currently offered in an intensive  program format.
Month Long Intensive
23 days straight. 8 hours per day. Drop your life for 100% focus! Go deep!
All GAVY 200 are pre-approved worldwide at the RYT-200 level by Yoga Alliance and Yoga Alliance UK. Apprentices completing the GAVY 200 will receive a certificate and letter of completion that they may use to register with Yoga Allianceand Yoga Alliance UK at the RYT-200 level and share with prospective employers. This also qualifies Apprentices to apply for the GAVY 500 Advanced Yogi Studies.
GAVY 200 Foundation Certification Content
Training content is organized in modules. If trainees …(read more) 
GAVY Home Study Course
All programs require/include the GAVY Home Study Course.
This is a 6-week course consisting of :
– Study Guide
– Awaken Your Life Force and Quiet Your Mind (Michael's CD)
– Primary Series Poster
– Weekly audio files with Michael teaching the basic theory, philosophy and meditations.
– 8 Limbs of Yoga (Sanskrit and English)
– Sanskrit (asana names, mantras, numbers, etc..)
– Dristis, Bandhas, Vinyasa
– Asana Benefits
– Guided meditations
– Pranayama
– Energetic Anatomy
Apprentices must be grounded in all material BEFORE coming to the programs first module. There are regular proficiency exams (verbal, written & practical) o­n this material throughout the Apprenticeship. The Home Study Course should start at least 6-weeks before the first module. Many students choose to start the Home Study course earlier, giving them more time to prepare and go deeper.
The GAVY Home Study Course is also available to non-teacher training students that would simply like to deepen their yogic knowledge and understanding of the practice. Available for purchase and download in the Products section.
GPVY 300 Advanced Yogi Studies Certification
(Gannon Power Vinyasa Yoga)

"After so many years of practicing and teaching traditional Ashtanga Vinyasa Yoga around the planet…. THEN starting to incorporate the organically evolved Gannon Stylized extensions ….THEN realizing so many other teachers (before and after me) have done the same thing…. I have become fascination with this process of Yoga Evolution." – Michael Gannon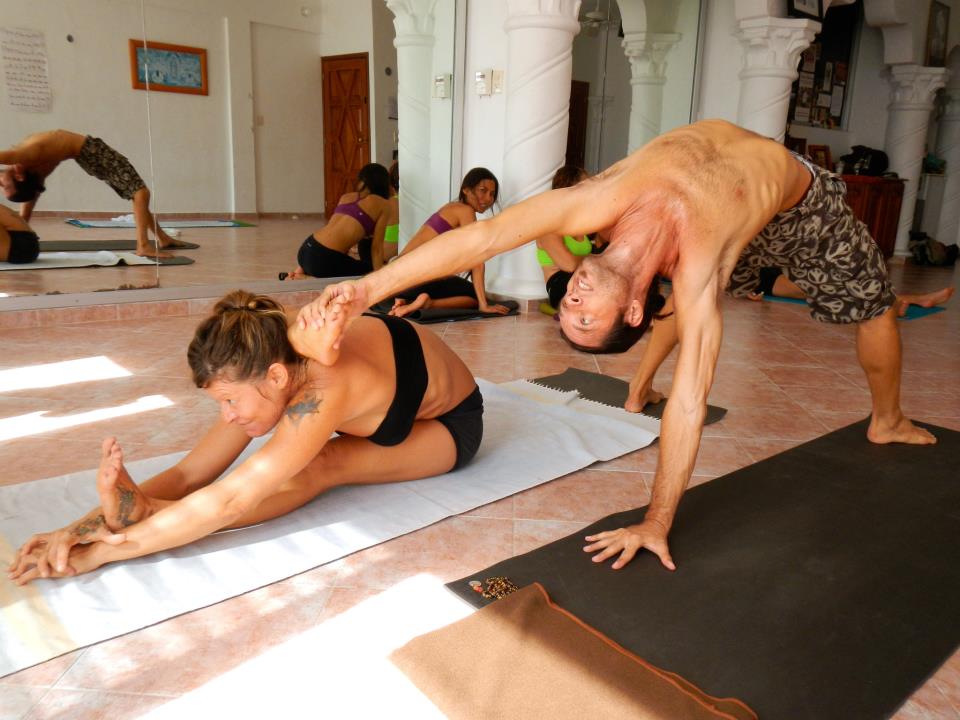 It is based on this fascination that the GPVY 300 Advanced Yogi Studies Trainings are being launched! After 10 years of teaching the GAVY 200 Teacher Apprenticeship Foundation Course, there has developed a desire to go beyond by offering hungry teachers and students a structured format/system to increase their accreditation to the 500 hours level. One that is recognized worldwide by Yoga Alliance as well as The Yoga Alliance UK.
Yoga has grown SO much in the past 10 years! And there doesn't seem to be any stop to it in the near future. Previously, curious practitioners needed to travel to the big cities to grow their yoga . Not anymore! We now see yoga studios, international teacher workshops and retreats popping up in all the smaller/regional cities and communities around the world.
With this evolution there is an even greater responsibility for yoga teachers to…(read more)