Product Description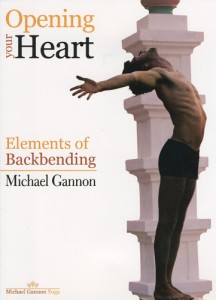 Available NOW in Spanish and English.

Learn the secrets of comfortable backbending! Cleanse your nervous system, eliminate back pain, develop an energized state of mind and free your heart.
Gannon's Elements of Backbending sequences are intelligent and accessible practices that will complement all other forms of exercise you currently use.

DVD Features
– Spanish and English Version
– Music Soundtrack
– Choose 30 minute, 40 minute or 60 minute practice
– BONUS: Advanced Backbending Techniques
– Guided Relaxation
– Chapter Selection
.
Run Time: 140 minutes
.
A two DVD set, delivered in High Definition, on a single High Density Disc.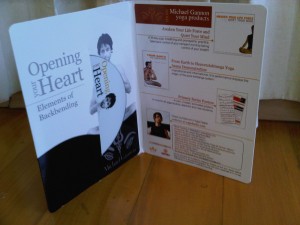 EKO Design: No plastic packaging waste! All recycled card stock.
International Shipping Special!!
Ships anywhere in North/South America, UK or Europe for only $5!