Events | Jan 1, 1970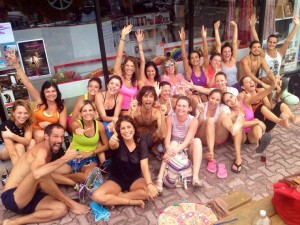 Yogis That TRAIN Together 
GROW Together
…Connecting with TEACHER and TRIBE
Once you start the Gannon Ashtanga Vinyasa Yoga Teacher Training, your yoga adventure and your life experience will never be the same. This may sound like a bold statement, but it has been seen again, and again. Every year since 2002 when Michael Gannon started sharing this Yoga Teacher Training program around the world.
At the same time yoga students are deepening their Ashtanga Vinyasa Yoga practice and learning how to share this practice… they are also deepening their connection with their teacher, Michael. This allows them to be awakened to the even deeper transformation that the practice holds.
Gannon explains why he feels this happen:
"I can share so much about the practice experience during yoga classes. For most students, more than they expected they could get out of daily yoga classes.
And, the yoga teacher training experience takes this to a whole new level! The ability to connect with student on a daily basis for 8 to 10 hours turns the volume up to 11!
Suddenly, the opportunity for trainees to hear, see, feel and repeat a process over and over everyday allows them to really understand the philosophy of, 'repetition is the mother of perfection'. And we apply this same philosophy to the asana practice, the pranayama practice, the mediation practice, how to see the yoga body, how to adjust poses, how to speak to students, how to carry the energy of a group class, how to give good feedback and how to allow all of this to become etched into the yogi cerebral cortex. Then all this awareness becomes a natural part of the practice and teaching experience.
Then, we have a rare opportunity to use that new teacher-student relationship to move beyond the superficial. We have created a much deeper, mutual trust in all that is being shared. And the more I can help students to move into this space, the more open they become. Yes, physically, but more importantly… emotionally. The more emotionally available they become (sometimes felt as vulnerability) the greater opportunity for growth. The greater opportunity for transformation. And this is where I see people having the most powerful, life changing experiences. Way beyond their comfort zone! This is where students reach that point of no return!"
And, AND … the biggest surprise that most students get during a month long yoga teacher training experience is this similar type of connection happening with all their co-students in the training. Every year I watch students fall in love with each other. And i'm not talking about romantic love (although that also happens sometimes :). I'm talking about deep, loving connections between new friends that are going through a major transcendence. Often students credit their ability to get up each morning, continue to push themselves to where they truly want to be, due to the support of the other trainees going through the same process. And now they have become friends for life! They always look back on this great transformation as something they shared not only with support of their teacher, but with the support of their tribe."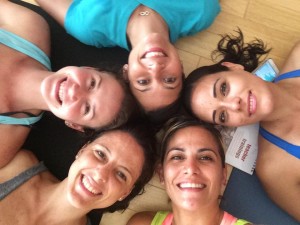 Are you ready for this type of life changing transformation and connections?
If not now, when?!
Your next chance is starting now during the GAVY Home Study Course leading up to the GAVY Ashtanga Vinyasa Yoga Teacher Training with Michael Gannon at Yogaloft Playa del Carmen, August 19 – September 11, 2016.
6 spaces still available.
and 2 more spaces left for Mexican Nationals at a 10,000 MXN discount.