Events | Jul 9, 2011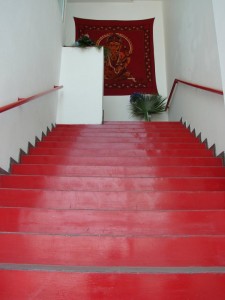 Help Gannon to christen his friends new and improved location. Ganesha Yoga has been a pioneer in the Puebla yoga community. Now they have a new/bigger studio and a juice bar. YUMMY!!
Book now to learn from Gannon how to activate your "Magic of Bandhas"!
Saturday 9am-12pm
Location:
Ganesha Yoga
Santa Fe Punto Comercial
Via Atlixcayoti 4008 no. 207
Puebla
Contacto:
(045) 22 23 62 35 07
vivajiva@mac.com
ganeshayoga.com.mx